01 Sep 2020
Important update: AI & Machine Learning Convention moved to 9th & 10th March 2021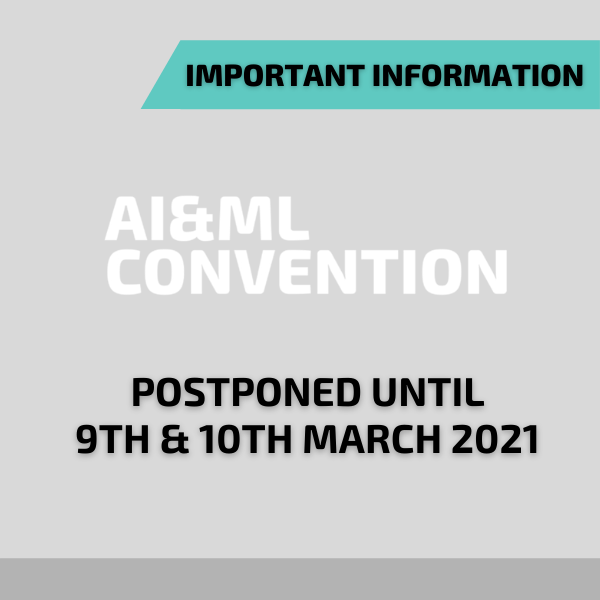 ROAR B2B, the organisers of AI & Machine Learning, the UK's event dedicated to exhibiting innovative technology being introduced across hospital services, have taken the decision to postpone the event to 9th – 10th March 2021.  
After extensive consultation with our partners, exhibitors and visitors, we have taken the extremely difficult decision to postpone the event until Spring 2021.  
We will be continuing our support of the medical imaging community through a number of digital initiatives in the run-up to the March event. Please check our website and follow us on social media for regular updates. We welcome any input from our visitors and customers on such initiatives and are proud to be able to support the industry as much as we can through this difficult time.  
We look forward to welcoming you to AI & Machine Learning Convention on the 9th & 10th March 2021 at NEC, Birmingham