24 May 2021
New Deep Learning Technology Helps Determine Risk Estimation of Pulmonary Nodules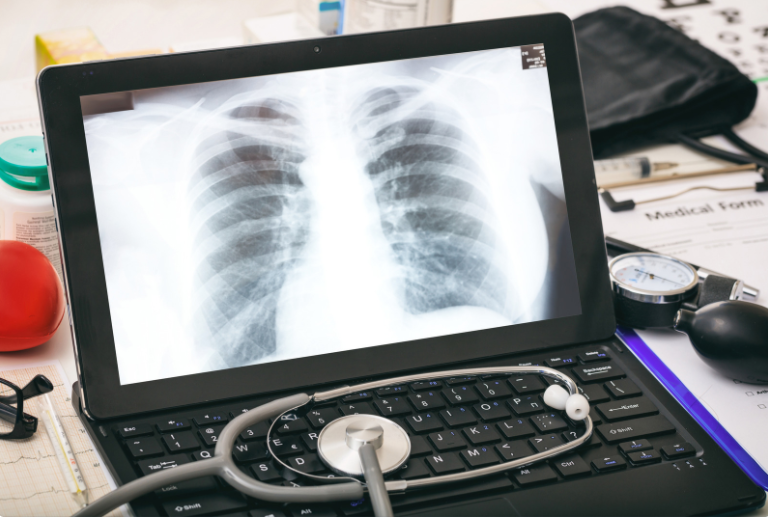 Determining the malignancy risk of pulmonary nodes is notoriously difficult. However, new research from Kiran Vaidhya Venkadesh has shown that the use of a deep learning algorithm can be very valuable in the estimation of pulmonary nodules detected via screening CT. This new development could really help to improve outcomes for patients being screened for lung cancer.
During development, the deep learning algorithm was fed data from 16,077 nodules (1,249 of which were malignant) all sourced between 2002 and 2004 from the National Lung Screening Trial. The process was repeated again with data retrieved from other sources, such as the Danish Lung Cancer Screening Trial. It was essential to provide the algorithm with a broad database of nodules.
The performance of the algorithm was compared against a group of 11 clinicians, as well as the Pan-Canadian Early-Detection of Cancer Model (PanCan). When compared to the PanCan model, the new deep learning algorithm performed significantly better. It did not outperform the team of clinicians, however, but its performance was found to be roughly equal to theirs.
We reached out to Kiran to comment on his research and he said:
"The AI algorithm that we developed may aid radiologists in accurately estimating the malignancy risk of pulmonary nodules. This may help them in optimizing follow-up recommendations for participants in lung cancer screening."
When we asked when this kind of technology would be broadly available to clinicians, he referred us to one of the paper's co-authors, Dr. Colin Jacobs, who said:
"For clinical use, AI technology needs to be certified as a medical device. In Europe, medical devices need CE certification. The number of approved AI-based medical devices has increased substantially since 2015, with many devices for use in radiology. The AI algorithm presented in our paper will need to be further validated on regulatory datasets, and then undergo a regulatory approval process before it can be used in clinical practice.
"To make it broadly available to radiologists and diagnosticians, AI technology needs to be well adopted by healthcare systems. This requires efficient integration into existing IT infrastructures and payment models for hospitals to cover the cost. These processes are underway, and we believe that we will see these AI algorithms get more and more into clinical practice in the next five years."
At Medical Imaging Convention, we're always keen to give a platform to those who are working on ground-breaking new discoveries and research. By ensuring that radiologists and other imaging professionals are aware of the latest break throughs and innovations, we can help to ensure that every patient receives the best level of care. Join us on the 15th and 16th of September at the NEC, Birmingham – this is a chance to gain free CPD points. Register now.