22 Aug 2019
This new handheld device can revolutionise ultrasound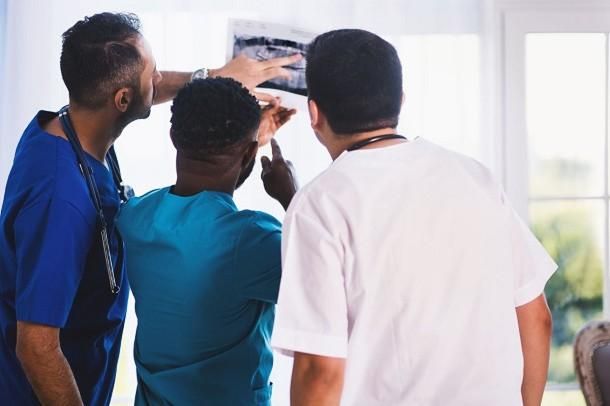 Over 4 billion people around the world lack access to medical imaging. A new device from The Butterfly Network is just the size of an electric razor, and packs in a powerful ultrasound scanner.
The Butterfly Network's iQ device cost £1,650, a fraction of the £20,000-£80,000 required for a traditional ultrasound machine. At this rate it allows hospitals in developing countries which don't have large budgets to be able to buy multiple machines, offering the potential to greatly increase the number of ultrasounds performed throughout the world. According to The Fetal Medicine Foundation, 99% of pregnancy related deaths occur in developing countries, and improved access to ultrasound could go a long way to reducing this number.
The scans can be downloaded onto a smartphone app, and sent for imaging analysis elsewhere. This means that the image can be sent to a sonographer anywhere in the world to analyse the image for a second opinion. This allows for ultrasound to be performed in remote and hard-to-reach parts of the world, which means the device can quickly offer huge health benefits without the time and cost of infrastructure.
They also have crucial applications for home use. There's a common misconception that ultrasound is just used for pregnancy, but its capabilities are far more wide-ranging. The device can be used to detect cancer, evaluate heart attacks, liver disease and much more. For disabled patients who find it difficult to leave the house, taking an ultrasound at home and remotely sending it off can save both doctor and patient time.
The iQ machines use Artificial Intelligence in order to understand and analyse the images, as well as how they are operated to improve their use. AI technology has proven a real catalyst for software in technology like this, where the ability to reduce its size can play an important role in improving accessibility. Butterfly Network's algorithms take in footage from the camera to detect the device location in real time, directing the operator through augmented reality to precisely prompt the position. This also improves the simplicity, meaning you can operate the device with just your thumb.
The CEO of the Butterfly Network created the technology because he wanted better imaging technology for his daughter, who suffers from a rate congenital condition. He provided the initial funding himself, and soon received investment from the Bill and Melinda Gates Foundation, who recognised that the lack of access to medical imaging worldwide is an inhibiting factor for development in many third world countries.