07 Aug 2019
This new handheld device can revolutionise ultrasound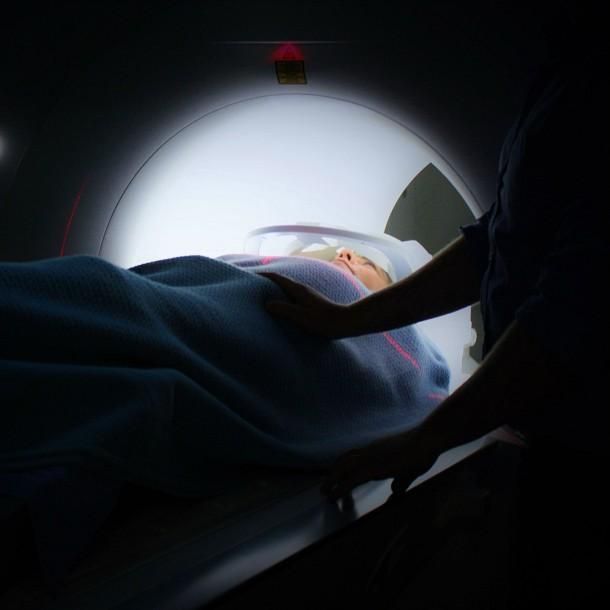 For many patients an MRI scan can be a daunting experience: the machines are both enormous and noisy, and the scan can sometimes take over an hour. This is why reducing the time it takes for an MRI scan can make a huge difference to the lives of both radiologists and patients. Research at Boston University has allowed scientists to 3D-print small helical resonators which can do just that. They stand at only three centimetres and can boost MRI performance by over three times. What's more, they are cheap and easy to apply, easily fitting over any area of the body being scanned.
We measure the power of MRI in Teslas, the measurement for magnetic field strength. This technology can increase MRI from 1.5 T to 7.0 T. This essentially 'turns up the volume on the MRI, cutting the time it takes for a scan in half, which would allow radiologists to see more patients every day, and reduce the stress and anxiety from patients who require MRI.
The magnetic metamaterial is powered by helical resonators. Their flexibility allows them to fit over any body part to radically improve the scan power. This isn't a complicated or expensive method of gaining extra MRI power: it's a simple process that can progress medical imaging without taking a lot of time and resources. In tests this material was 4.2x more powerful than the control MRI scans: a massive improvement! The materials are so small they would even allow for more range with our use of MRI, such as allowing them to be available in live combat situations, or at the scene of an accident.